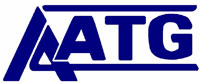 The American Association of Teachers of German (AATG) believes that bringing the language, literatures, and cultures of the German-speaking world to all Americans is a vital humanistic endeavor, which serves essential national interests.
The AATG is the only national individual membership organization dedicated to the advancement and improvement of the language, literature, and culture of the German-speaking countries. With 5,000 members, the AATG is for teachers of German at all levels of instruction and all those interested in the teaching of German. Member benefits include:
Connections with German teachers across the United States
Membership in one of sixty local chapters
Professional development, summer camps, immersion weekends, German language fairs
Subscriptions to the AATG Newsletter, The German Quarterly, and Die Unterrichtspraxis/Teaching German
Instructional materials at a special member price
AATG Jobs List
AATG Discussion Forum
Scholarship opportunities for study abroad
Discounted insurance programs
Explore AATG's programs for students, including the National German Exam and Awards Program; Delta Epsilon Phi, the National German Honor Society for middle school and high school students; and Epsilon Phi Delta, the National German Honor Society for community college students. The German Summer Study Program for High School Students offers family stays, school visits, excursions, and a lifetime of memories. Visit our website.
Return to the Consortium partner page