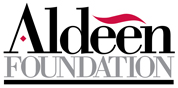 Over the past two decades, Aldeen Foundation has been committed to help increase the capacity of every teacher who is seeking improvement and growth in his or her profession through onsite professional development workshops. These workshops vary in subjects that initiate stimulating new ways to reach, teach, and motivate teachers in providing the highest quality instruction to their students. A sampling of the presentations in recent years includes topics such as "Introduction to the Common Core State Standards, "The Exploration of Math & Science Games," "Translating Brain Research into Classroom Practice," and "Striving to Reach and Teach all Students."
In addition to its onsite teacher training workshops, the Foundation expanded its services to include an online education component specifically addressing the training of Arabic teachers in the field of teaching Arabic as a foreign language. The online education program has served hundreds of Arabic language teachers by providing them with professional development courses such as using the most successfully proven theories in the field of foreign language teaching, using efficient techniques to teach and assess students of all levels and the use of efficient tolls to plan and create standards-based material.
For the past five years, the Foundation has received STARTALK awards for its intensive high school Arabic program for novice and heritage language learners. Through engaging programs, 35 to 40 students enrolled in the summer sessions have been able to acquire and strengthen their language skills. In addition to the student programs, Aldeen also received STARTALK awards for a teacher training program targeting Arabic language teachers.
To learn more, visit Aldeen Foundation website.
Return to the Consortium partner page