SOPA Online Training Courses
La Cosecha 2011
Publications of Interest

Words Were All We Had:
Becoming Biliterate Against the Odds




A group of educators who attained biliteracy at a young age in the era before bilingual education share their personal narratives. This publication celebrates a linguistic potential that has been largely ignored in schools and society, and underscores the inextricable and emotional ties that many Latinos have to Spanish.

Click here to learn more.
SOPA Online Training Courses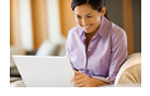 For over a decade, immersion programs around the U.S. have used CAL's SOPA and ELLOPA to assess oral language development, a key component in evaluating the development of bilingualism and biliteracy in dual language learners. These innovative language proficiency assessment instruments are designed to allow young students to demonstrate their highest level of performance in oral fluency, grammar, vocabulary, and listening comprehension.
SOPA Online Training courses teach participants how to administer and rate students' oral language using the SOPA (Student Oral Proficiency Assessment) or the ELLOPA (Early Language Listening and Oral Proficiency Assessment).
Registration is open for the September Moderated SOPA Online Training course. Learn more.
La Cosecha 2011 Dual Language Conference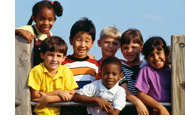 Dual Language Education of New Mexico invites you to join in the harvest of educators, parents, and researchers in support of dual language enriched education at the 16th Annual La Cosecha Dual Language Conference, Reforzando puentes entre idiomas: Strengthening bridges between our languages and cultures. The conference will take place November 16-19 in Albuquerque, New Mexico.
Click here for more information or to register .
Publications of Interest
The following publications are available from the CAL Store.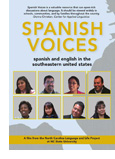 Spanish Voices: Spanish and English in the Southeastern United States
Through candid interviews with Spanish speakers from across the globe, with bilingual second-generation U.S. citizens, and with non-Spanish speakers, Spanish Voices tells the story of the rapidly changing linguistic and cultural landscape of the Southeastern United States. Speakers share their personal experiences learning a new language, coming into contact with other cultures, and adapting to change.
The DVD includes 30 minutes of extra footage of discussions on topics such as diversity in Spanish dialects and Spanglish, the quinceañera, and music. Learn more.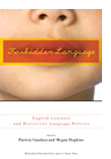 Forbidden Language: English Learners and Restrictive Language Policies
This book reviews recent research on the effects of restrictive language policies on English language learners, with a focus on what we know about outcomes in states where these policies have been adopted. These outcomes are examined by legal experts in bilingual education to determine if they undermine the legal viability of the policies. An overview of English language learners in the United States and a brief history of policies that have guided their instruction provides background to the discussion of issues related to these policies. In the final section, contributors suggest how better policies, that rely on empirical research, might be constructed. The volume includes contributions from well-known educators and scholars in bilingual education, including Diane August from the Center for Applied Linguistics. Learn more.
---
The TWI Bulletin, distributed periodically by e-mail by the Center for Applied Linguistics, shares information about current dual language/two-way immersion news, publications, and events.

Please feel free to forward this bulletin to your colleagues and friends. They can subscribe to the TWI Bulletin by visiting the Join Our List page at the TWI Website, or by clicking "Subscribe" at the bottom of each bulletin. You may unsubscribe by sending an e-mail to twi@cal.org.