Get Involved
November, 1999 -- Heritage Languages Conference Underscores Need to Preserve Languages
Competence in languages other than English is desperately needed in the United States. Our huge and varied heritage language resources have a definite role to play in arriving at such competence.
The Heritage Languages in America conference, held October 14-16 in Long Beach, California, in collaboration with California State University Long Beach, was the first major project of the Heritage Languages Initiative—a national effort by the National Foreign Language Center and the Center for Applied Linguistics to develop the languages of our heritage communities.
Nearly 300 leaders from heritage language communities and schools, pre-K-12 schools, and colleges and universities joined world-renowned researchers, federal and state policymakers, and others interested in improving heritage language teaching (the teaching of languages other than English that are spoken in the United States).
Participants included noted researchers James Alatis (Georgetown University), Richard Brecht (National Foreign Language Center), Russell Campbell (UCLA), Donna Christian (Center for Applied Linguistics), Cecilia Colombi (University of California, Davis), Lily Wong Fillmore (University of California, Berkeley), Joshua Fishman (Yeshiva and Stanford Universities), the Honorable Cruz Reynoso (former federal judge, now at UCLA), Ana Roca (Florida International University), Fabián Samaniego (University of California, Davis), Guadalupe Valdés (Stanford University), and Terrence Wiley (California State Polytechnic University, Pomona). Over two dozen languages were represented—ranging from heritage languages with a long history in the United States, such as indigenous American Indian languages, Spanish, French, and German—to the languages of more recent immigrant populations from southeast Asia and other regions.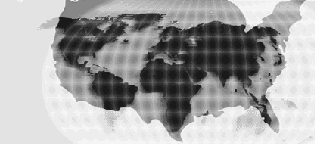 The conference provided a forum for presenting a rich array of heritage language success stories.
In Glendale, California, an Armenian school with an annual budget of 2.5 million dollars provides a rigorous college preparatory curriculum in Armenian history, language and culture.

In New Mexico, a pueblo has successfully revitalized its native language through a community-wide effort supported by leaders in heritage language research at Stanford University.

School districts throughout California have collaborated with local Chinese heritage schools to award high school credit for students enrolled in weekend programs that meet high standards.
Policymakers talked of diverse and increasing language demands in many government and private sector areas, and said these areas are inadequately served by existing educational programs. Researchers discussed psychosocial benefits to immigrant and native American populations of maintaining strong ties to their communities, languages, and cultures. In short, the economic and social benefits to our nation of heritage language preservation are manifest.
The following priorities were announced at the conference.
An advocacy group will work for the development of enlightened public policies supportive of heritage language preservation.

Leading language and linguistic researchers will pool their efforts and resources through a broad-based empirical investigation.

The Initiative will convene a research symposium on the West Coast in 2000.

The Second National Conference on Heritage Languages in America will take place in 2002.

A Web site on heritage language issues, print and electronic publications, and a listserv will help establish a national organization of professionals concerned with heritage language education and preservation.
To be added to the initiative electronic mailing list, contact Scott McGinnis.
The following are links and references for publications that emerged from the work presented at the 1999 foundational conference:
Campbell, Russ & Christian, Donna. (2001). Heritage Language Education: Needed Research. In: Peyton, J. K., Ranard, D. A. and McGinnis, S. (eds.), Heritage Languages in America: Preserving a National Resource. McHenry, IL: Center for Applied Linguistics and Delta Systems Co., Inc
Heritage Language Research Priorities Conference (2000, Los Angeles, CA): University of California, Los Angeles. (2001). Heritage language research priorities conference report. Los Angeles, CA: Author.