The CAL Archive provides access to information and resources from past CAL projects. Information in the CAL Archive is historical in nature and is not updated by CAL.
The CAELA Network project was funded by the Office of Vocational and Adult Education (OVAE), U.S. Department of Education to provide assistance to professional developers, teachers, administrators, and others who work with adult English language learners.
The CAELA Network provided information and resources focusing on high quality professional development for educators working with adult English language learners and makes research findings and evidence-based resources available to practitioners across the nation who work with this population.
---
Framework for Quality Professional Development for Practitioners Working With Adult English Language Learners

The CAELA Network has developed a framework for quality professional development that states can use to enhance instruction for adult English language learners. This framework can be downloaded free from our Web site.

---
Training and Technical Assistance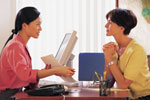 CAELA Network staff provide training and technical assistance to twelve states based on the framework, helping them increase their capacity to provide more effective professional development to those who teach adult English language learners.