Resources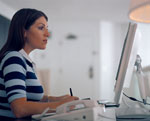 Browse our collection of free, easily accessible resources for teachers, local and state-level program administrators, researchers, policy makers, and the general public.
Briefs & Digests
Download summaries of current evidence-based information on issues related to adult English language acquisition.
ESL Resource Database
Browse information and link to additional resources related to education of adult English language learners.
Newsletter
Read our quarterly electronic newsletter.
Publications
View our collection of reference works and tools for practitioners.
Bibliographies
Browse our collection of bibliographies on topics of interest to adult ESL practitioners.