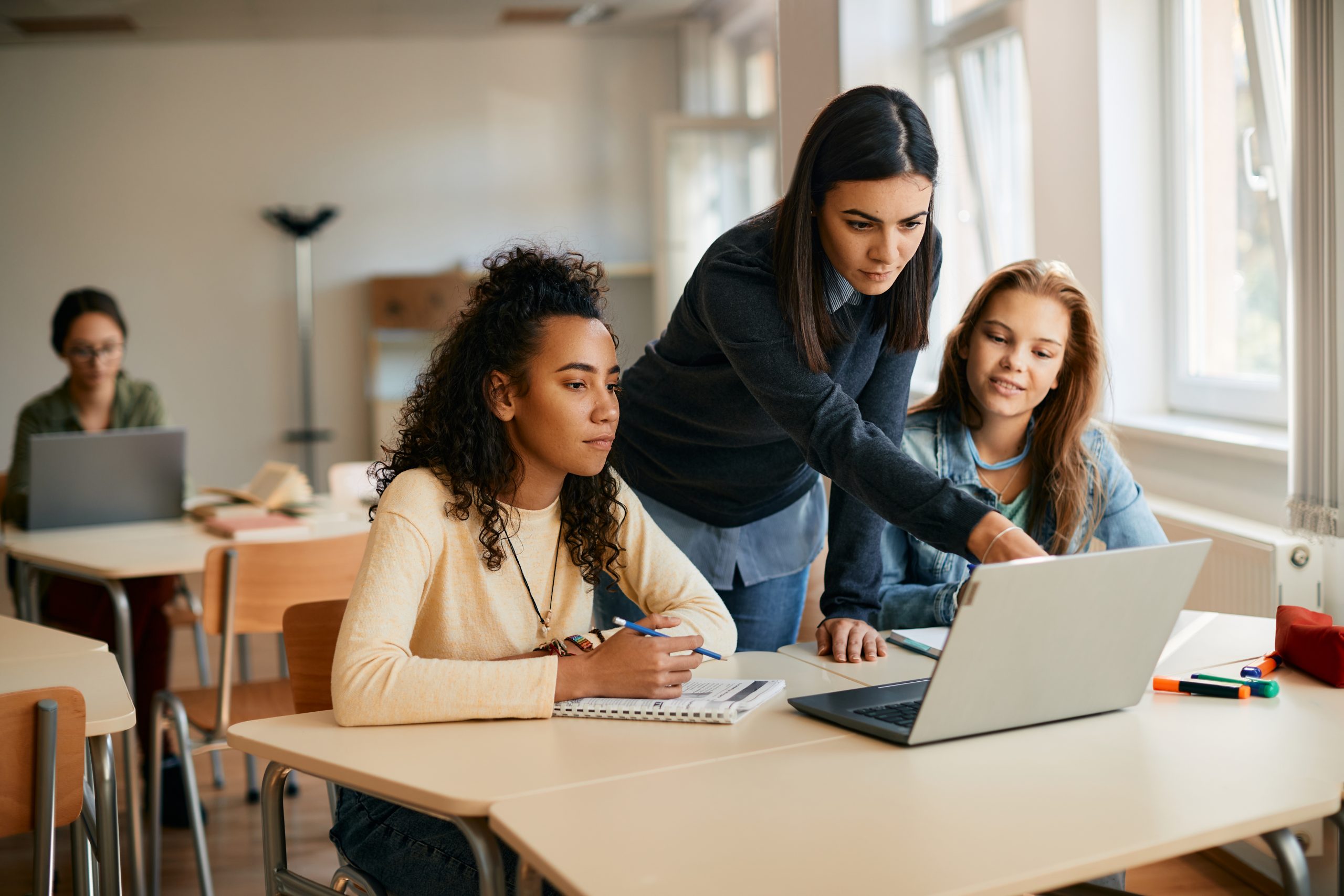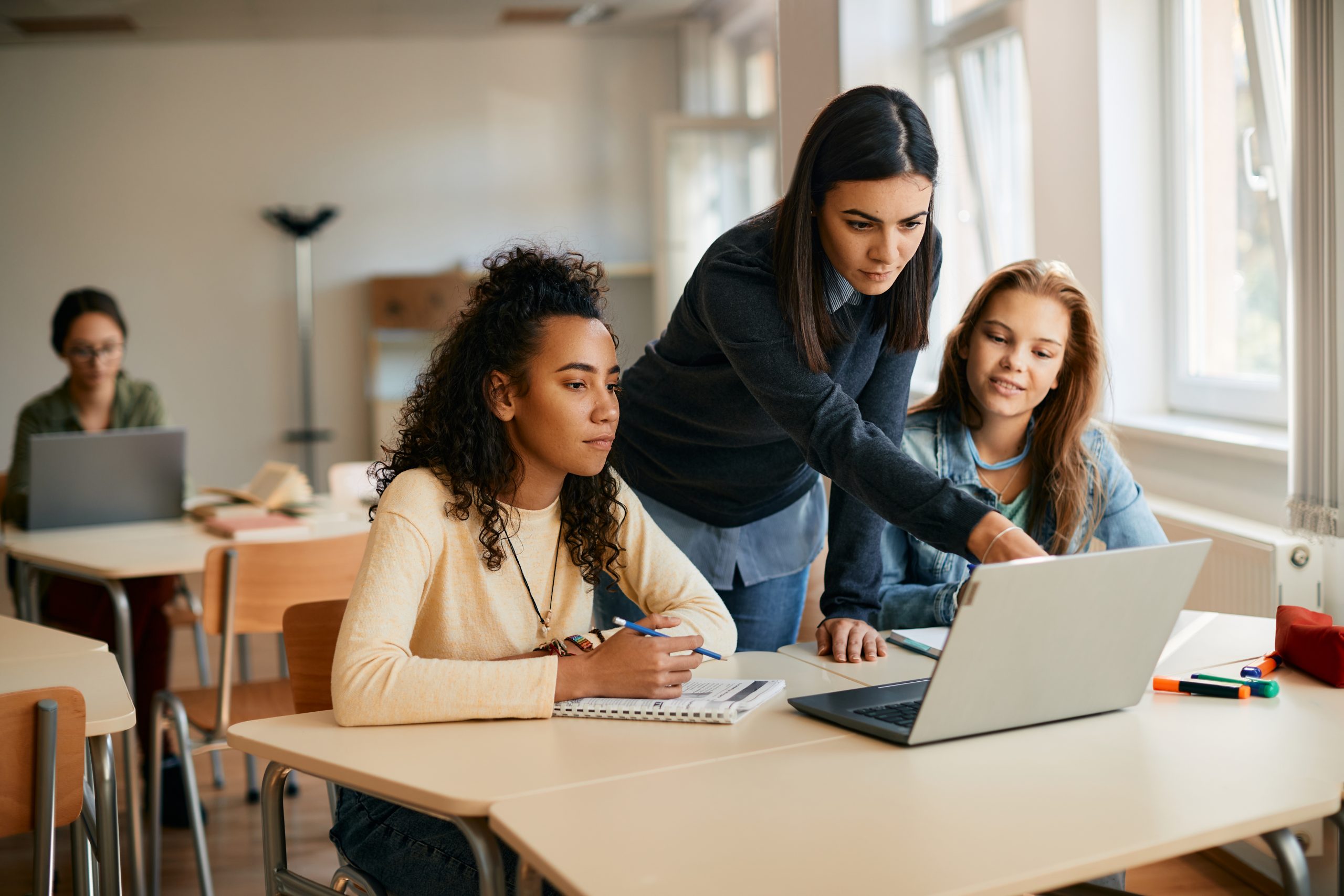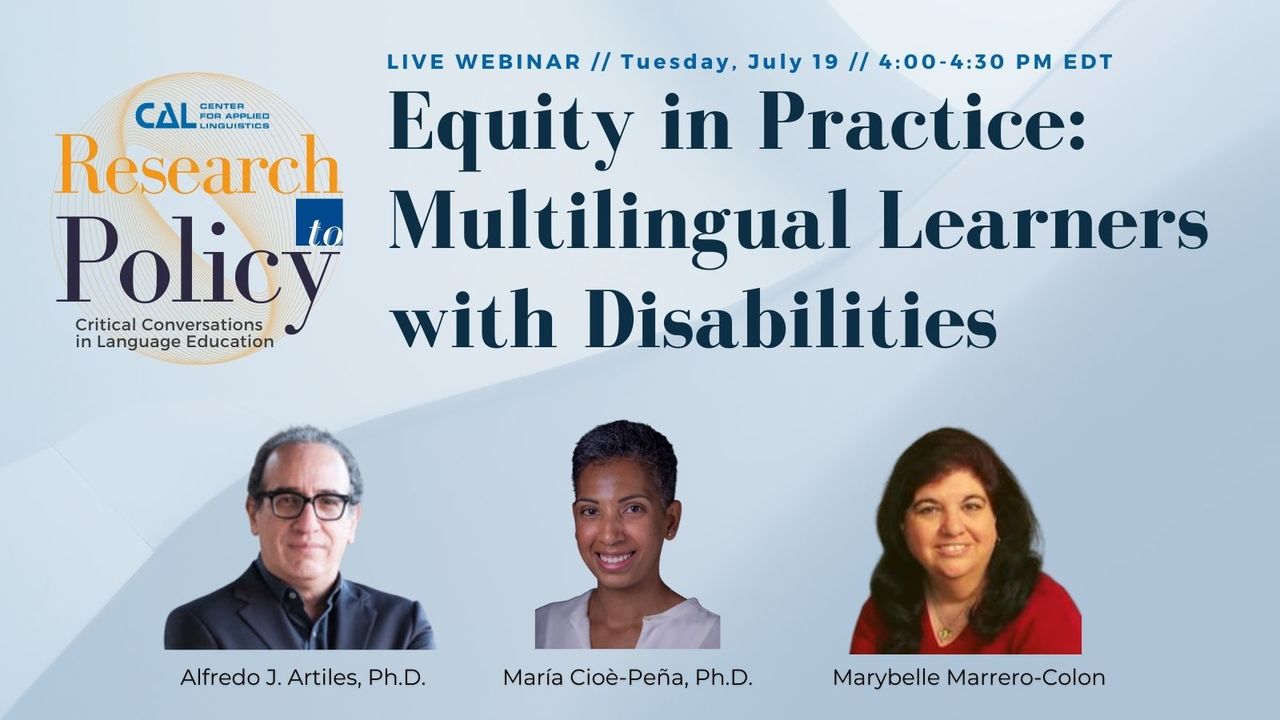 Facilitated interdependent language learning (FILL) in action: Increasing student autonomy
Facilitated interdependent language learning (FILL) in action: Increasing student autonomy
Equity in Practice: Multilingual Learners with Disabilities
Equity in Practice: Multilingual Learners with Disabilities
In learning a first or second language, learning disabilities (LD) often affect language-based tasks such as reading, spelling, writing, or listening. While digital learning resources can be transformative to meet ... Read more
The Path to Language Justice: A Conversation on the Strategic Role of Plain Language
Equity in Practice: Multilingual Learners with Disabilities
Reframing Literacies through the Eyes of Refugees and SLIFE Students
Centering Multilingual Learners in Early Literacy Instruction: Implications for Policy
Preparing Multilingual Learners for College & Career Success
Digital Equity in Education: Directions for 2022
Voting Rights for Language Minorities
Multilingual Mysteries: Should we expand or diminish the role of assessment for multilingual learners?
How can we offset "COVID slide" for multilingual learners through classroom assessment?
How Professional Learning has Transformed since the Pandemic
What do we mean when we say opportunity to learn and equity for multilingual learners?
CAL Authors Research on Less Commonly Taught Languages & Needs for K-12 Instructors
Adult English Language Program Seeks a Program Evaluator
Micheline Chalhoub-Deville Named 2022 Charles A. Ferguson Awardee for Outstanding Scholarship
CAL Tapped to Develop Career-Focused Resources for STARTALK Initiative
CAL Releases Actionable World Language Resources & Supplements
Newcomers in Your School: Cultural Connections and Instructional Strategies
CAL SIOP Training of Trainers Institute: Advanced Coaching Strategies
Spanish Literacy Institute (¡en español!): Fostering Spanish Language and Literacy Development
Language and Literacy Instruction for Spanish/English Emergent Bilingual Learners
CAL SIOP Training of Trainers Institute: Foundations
Stay up-to-date on the latest CAL news & events!