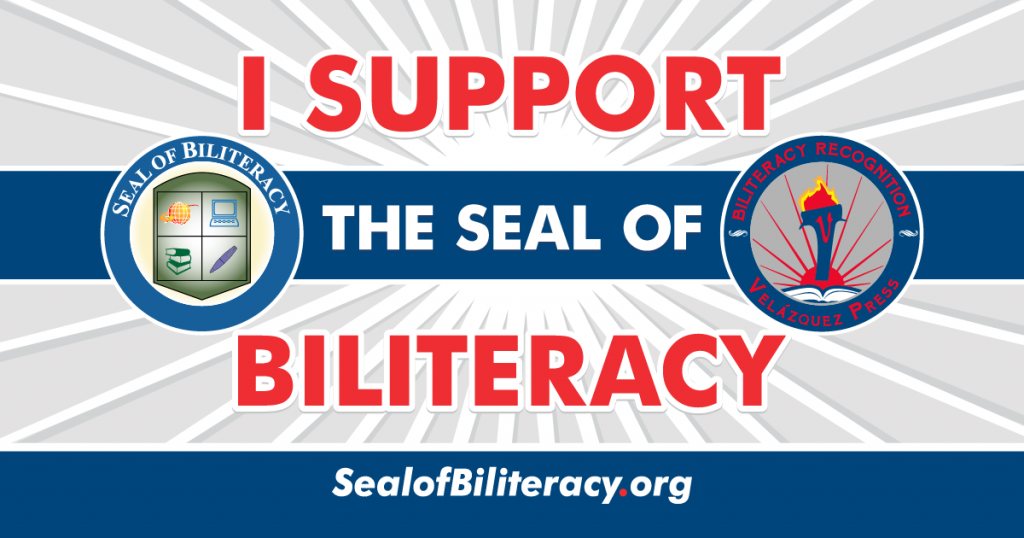 FOR IMMEDIATE RELEASE
WASHINGTON, DC – The Center for Applied Linguistics (CAL) is proud to announce that the House of Representatives has passed a bill that will expand opportunities for millions of bilingual high school graduates across the country.
The Seal of Biliteracy is an official academic recognition affixed on a qualifying student's diploma indicating proficiency in English and at least one other language.
On Monday, the lower chamber passed the Biliteracy Education Seal and Teaching Act (better known as the BEST Act) via the FY21 National Defense Authorization Act. According to languagepolicy.org, the bill would create a grant program for State Education Agencies to develop, implement, or improve Seal of Biliteracy programs, with additional funding for high-impact districts to defray the cost of testing.
"Our national security, and our economy, rely on language proficiency," said Congresswoman Julia Brownley, the bill's original sponsor, in a statement. "Biliteracy skills can better prepare our students to succeed in today's globalized, competitive economy. By ensuring states establish and carry out a Seal of Biliteracy program, we can properly equip our students with language proficiency while also better safeguarding our future national security."
"The Seal emphasizes what students can do with the language in the real world," said Dr. Joel Gómez, President of the Center for Applied Linguistics. "It is a tangible value that graduates can take with them to admission offices and employers that says, "I'm ready" for the challenges of a global world, for the opportunities of navigating and negotiating meaning in a multicultural environment."
Currently, Seal programs are official in almost 40 states. However, generally, local and state education agencies lack the funds to make sure all students have equal access. The BEST Act would expand these opportunities to more young adults as they enter university and the workforce.
#116thcongress #sealofbiliteracy
---
The Center for Applied Linguistics (CAL) is a non-profit organization founded in 1959. Headquartered in Washington DC, CAL has earned an international reputation for its contributions to the fields of bilingual and dual language education, English as a second language, world languages education, language policy, assessment, immigrant and refugee integration, literacy, dialect studies, and the education of linguistically and culturally diverse adults and children. CAL's mission is to promote language learning and cultural understanding by serving as a trusted resource for research, services, and policy analysis. Through its work, CAL seeks solutions to issues involving language and culture as they relate to access and equity in education and society around the globe.
Contact:
Trey Calvin, Communications Director, tcalvin@cal.org