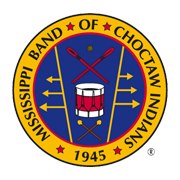 FOR IMMEDIATE RELEASE
Washington, DC, March 22—There are less than 10,000 native Choctaw language speakers in the US according to a 2015 census report. But a new project funded by the Bureau of Indian Education's Native Language Immersion Grant called "Annopa Tikbishtiya," or "Carry the Language Forward," is ensuring that the language and its culture flourishes and grows from generation to generation.
As part of the project, researchers at the Center for Applied Linguistics (CAL) in collaboration with the National Indian Education Association (NIEA) and the Mississippi Band of Choctaw Indians Language, Culture, and Integration Program (MBCI), have developed of a K-12 language assessment to measure students' progress in Choctaw. The new CAL Choctaw/ELLOPA connects with current curriculum units, which highlight Choctaw culture and traditions, and teachers can now gather data for further student evaluation and reporting requirements.
NIEA recently released a short video highlighting the CAL Choctaw/ELLOPA in action.
"The CAL Choctaw/ELLOPA currently consists of three games which are played with pairs of students," explains Latricia Johnson, MBCI Assessment Coordinator. "Each games give the learner an opportunity to perform by responding to prompts and questions, first non-verbally and then verbally."
"We are using the data to meet our grant reporting requirements, and to advocate for further local funding," Mr. Jason Lewis, MBCI Training and Evaluation Coordinator.
"We also use the data to motivate our team and local community," Lewis continued. "Being in the room as assessors where you see a student demonstrate [proficiency in the language] gives hope."
---
About the Center for Applied Linguistics
CAL is a non-profit organization founded in 1959. Headquartered in Washington DC, CAL has earned an international reputation for its contributions to the fields of bilingual and dual language education, English as a second language, world languages education, language policy, assessment, immigrant and refugee integration, literacy, dialect studies, and the education of linguistically and culturally diverse adults and children. CAL's mission is to promote language learning and cultural understanding by serving as a trusted resource for research, services, and policy analysis. Through its work, CAL seeks solutions to issues involving language and culture as they relate to access and equity in education and society around the globe.
###
For more information, please call Trey Calvin at 202-362-0700, or email at info@cal.org