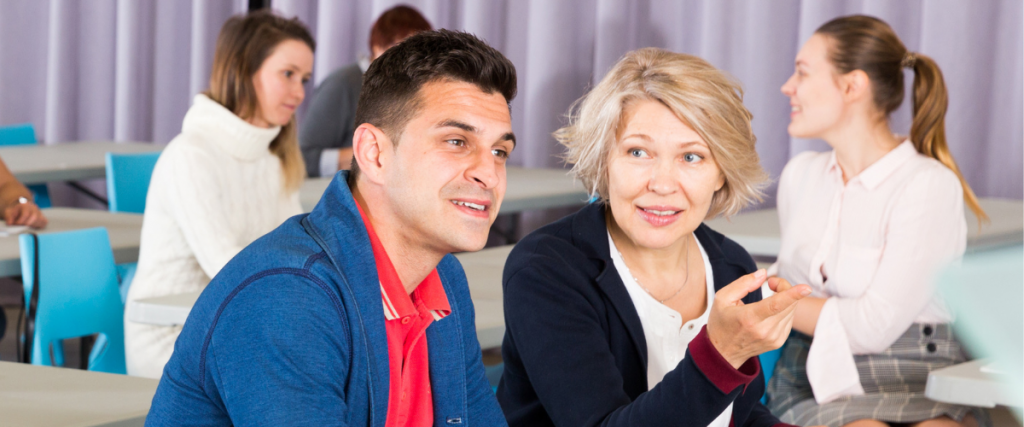 Contact: Trey Calvin (calnews@cal.org)
English learners (ELs) enrolled in Massachusetts public schools represent one of the fastest growing populations in the state, numbering over 90,000. As the number of ELs continues to grow, educators are seeking more targeted avenues to involve English learners' family members in the education of their children and close achievement gaps.
Last year, researchers at the Center for Applied Linguistics (CAL) developed online courses for parents and educators to aid in creating and sustaining effective ELPACs, or English Learner Parent Advisory Councils. An ELPAC is a group comprised of parents and guardians that come together to provide advice and perspectives on the unique needs of their children to school district employees. ELPACs are an essential component of making informed, impactful decisions regarding topics specifically affecting English learners in school.
ELPACs were established under the 2017 Language Opportunity for Our Kids (LOOK) Act, which also opened schools up to offer different EL education programs, like dual language immersion and bilingual programs. ELPACs are required for Massachusetts school districts with either 100 or more ELs or where ELs make up 5% or more of the total student population. In Massachusetts, that's around 60 districts.
To support the development and sustainability of effective ELPACS, CAL conducted research on best practices for family engagement with EL families and interviewed parents, educators, and school officials from three Massachusetts school districts. The resulting courses, ELPACs in Districts and Schools: Training for Educators and ELPACs for Parents help districts and parents work together to create vibrant ELPACs. The course for parents is available in English, Spanish, and Portuguese and includes a Parent Leadership Toolkit containing documents with guidance on topics including recruiting ELPAC members, running multilingual meetings, and holding meetings online. Both courses also feature videos shot on-location in Massachusetts containing interviews with parents, educators, and school officials about the importance of family engagement and how ELPACs can be started and sustained.
During the 2019-2020 school year, CAL also led a research project on ESL practices in Massachusetts and other states to support efforts to build upon existing state-developed tools and resources for ESL educators. Both the ELPAC and ESL study projects were commissioned by the Massachusetts Department of Elementary and Secondary Education (DESE).
From its inception, improving the teaching of English around the world has been a core activity for CAL. Currently, the non-profit conducts projects ranging from curriculum design for English language learners, to professional development for instructors. CAL offers a variety of research-based resources related to the education of English language learners in Prekindergarten-Grade 12 programs; bilingual and dual language education programs; adult education programs; universities and community colleges; and business and workplace programs.
You can read more about these projects here:
Massachusetts ELPAC (English Learner Parent Advisory Council) Project; 
Massachusetts ESL Programming Services Study
CAL is a non-profit organization founded in 1959. Headquartered in Washington DC, CAL has earned an international reputation for its contributions to the fields of bilingual and dual language education, English as a second language, world languages education, language policy, assessment, immigrant and refugee integration, literacy, dialect studies, and the education of linguistically and culturally diverse adults and children. CAL's mission is to promote language learning and cultural understanding by serving as a trusted resource for research, services, and policy analysis. Through its work, CAL seeks solutions to issues involving language and culture as they relate to access and equity in education and society around the globe.