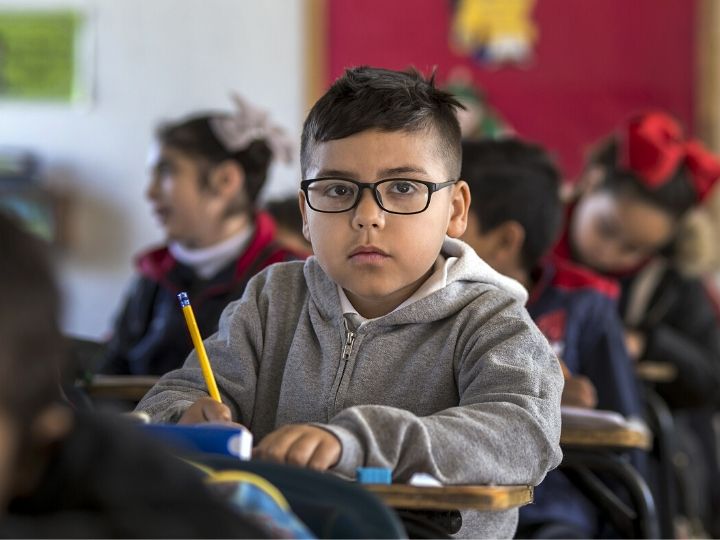 FOR IMMEDIATE RELEASE
HOUSTON, TEXAS – The Institute of Education Sciences (IES) has awarded the University of Houston (UH) a multi-year, $10 million grant to establish a national research and development center for English learners at the University's Texas Institute for Measurement, Evaluation, and Statistics (TIMES). The Center for Applied Linguistics (CAL) is one of six other key investigative partners subcontracted by the UH to provide outreach and leadership support, including hosting an annual conference to build the national, regional and local infrastructure in disseminating and encouraging the adoption of research-based policies.
How can educators and policymakers level the playing field for middle and high school students who grow up hearing a language other than English in their homes? A new five-year federal grant aims to establish a national research center at the University of Houston to do just that."
Currently, there are about 5 million English language learners in US schools – or about 1 of every 10 students – and educating them continues to be one of the biggest challenges in US public education today. Studies show that while 90% of ELLs are enrolled in an ELL program, they are not be receiving the support they need.
David Francis, Hugh Roy and Lillie Cranz Cullen, will direct the national research center. The center will conduct research aimed at improving policies and system-level practices, overcoming instructional barriers, developing and evaluating practices that improve access to content, and will also launch leadership activities to build the program at a local, regional and national level.
The investigative team includes Sharon Vaughn, Philip Capin, Leticia Martinez, University of Texas at Austin; Diane August and Joel Gómez, Center for Applied Linguistics; Catherine Snow, Harvard Graduate School of Education; Michael J. Kieffer and Lorena Llosa, New York University; Suzanne Donovan, founding executive director of the Strategic Education Research Partnership; Coleen Carlson and Jeremy Miciak, University of Houston.
Chief among strategies to improve education for English Learners is putting content in the foreground of lessons, rather than language, and using activities that are engaging and meaningful to students. The center will develop and test interventions that leverage transdisciplinary approaches to improve instruction for English Learners.
"When you make instruction more interesting and meaningful to English Learners, you don't do it in a way that holds back students who are English proficient. You don't sacrifice achievement, you actually make it more compelling for all students," said Francis.
The center will review these various methods along with team learning and test them in classrooms in Texas and New York. They will also build a formative assessment program to enhance the effectiveness of the instructional strategies and teachers' feedback to students.
The center begins its work with students in sixth and ninth grades in the subjects of social studies and science. Partnerships include Texas Education Agency, Research Alliance for New York City Schools, New York Department of Education, Pharr-San-Juan-Alamo Independent School District, Austin Independent School District and the Aldine Independent School District.
"We are going to work very hard to help schools improve educational outcomes for students who speak a language other than English as their first language and really try to improve educational systems so they're better designed to achieve the outcomes everyone wants for their English Learners, as well as what English Learners want for themselves," said Francis.
Read the press release from the University of Houston here.