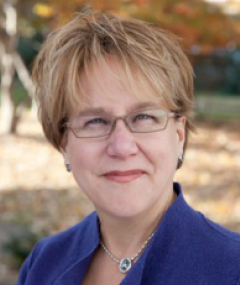 At the end of April, Vice President, Roberta Miceli, will leave her position at the Center for Applied Linguistics and begin her next chapter as a leadership coach at Miceli Leadership Coaching.
Over the past several years, Roberta has served CAL and its community by leading efforts in project implementation, development, and outreach. During the global COVID-19 pandemic, Roberta was key in leading CAL's EHLS project through uncharted territory as the project successfully recruited applicants 100% online. She also spearheaded CAL's Policy One-Takes, a series of 30-minute policy briefs connecting educators with the policy information they needed during such an uncertain time in education and student assessments.
CAL's staff and board wish Roberta the best of luck in her new endeavor and thank her for her leadership.