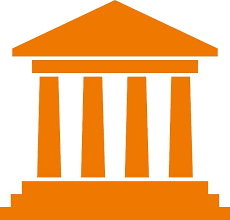 In pursuit of the mission to "Accelerate Learning for All," the Center for Applied Linguistics' partner, Renaissance, has established the first Spanish and Bi-literacy Assessment Council, designed to bring together a select group of educational researchers and practitioners that will help create the next generation of assessment tools to support educators of bilingual students across the country.
Dr. Igone Arteagoitia, Research Scientist at the Center for Applied Linguistics, represents CAL on the Council. Previously, she has worked with Renaissance staff facilitating PD on Spanish language and literacy development and reviewing the Spanish reading progression as part of their efforts to make their STAR Reading assessment in Spanish more linguistically authentic and a more valid measure of reading ability in Spanish.
"What a unique opportunity to connect with and learn from others across the country, especially given the current situation of adapting to virtually classrooms and virtually assessments," said Dr. Arteagoitia. "I'm excited to represent CAL within this group of amazing and laudable individuals."
Dr. Arteagoitia discussed Spanish reading progression and early childhood assessments for emergent bilingual learners at the Council's most recent meeting. Other members include CAL Board of Trustee, Dr. Kathy Escamilla, and Sam Aguirre of WIDA.
The Council's contributions will help shape the assessment tools used to support millions of bilingual students across the country and around the world. Members of the Spanish and Bi-literacy Assessment Council are selected based on their experience and background, and serve two-year terms. Council members meet virtually once a quarter.
2020-2021 Council Members:
Samuel Aguirre, WIDA
Igone Arteagoitia, Center for Applied Linguistics
Katy Escamilla, University of Colorado Boulder
Geno Flores, Geno Flores Consulting LLC
Elizabeth Jimenez, GEMAS Consulting
Amy Patnoe, Minneapolis Public Schools
Alberto Vazquez Matos, Hartford Public Schools
Leigh Mingle, Ensemble Learning
---
The Center for Applied Linguistics (CAL) is a non-profit organization founded in 1959. Headquartered in Washington DC, CAL has earned an international reputation for its contributions to the fields of bilingual and dual language education, English as a second language, world languages education, language policy, assessment, immigrant and refugee integration, literacy, dialect studies, and the education of linguistically and culturally diverse adults and children. CAL's mission is to promote language learning and cultural understanding by serving as a trusted resource for research, services, and policy analysis. Through its work, CAL seeks solutions to issues involving language and culture as they relate to access and equity in education and society around the globe.
Contact: Trey Calvin (tcalvin@cal.org)