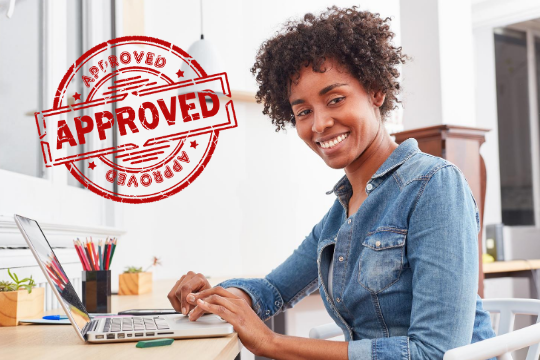 On August 7, the Department of Education announced that the Center for Applied Linguistics's Adult ESL assessments, Basic English Skills Test (BEST) Plus 2.0and Basic English Skills Test (BEST) Literacy, have been approved for use at all ESL levels under the National Reporting System for Adult Education (NRS) through February, 2023. CAL's BEST Team is led by director, Dr. Meg Montee, client relations manager, Katie Beckman-Götrich, and assistant, Remi Oyelabi.
Each year, the Secretary of Education uses NRS regulations to determine the suitability of tests for use by state and local education agencies. Updates are published annually in the Federal Register and at www.nrsweb.org.
The approval extension comes at a time when many educators are trying to minimize assessment disruption for students caused by the Coronavirus Disease (COVID-19). Due to its innovative virtual capabilities, the BEST Team has been able to adapt quickly to the global pandemic by providing digital test materials, online trainings for instructors and excellent online customer support for school districts.
BEST Plus 2.0, normally a face-to-face interview, is now available for virtual delivery as well. It is designed to assess the English language proficiency of adult English language learners. As an oral assessment, BEST Plus 2.0 offer a short, practical test that meets the accountability needs of programs that report to the National Reporting System (NRS). BEST Plus 2.0 is intended to assess interpersonal communication using everyday language used in practical situations. Test items reflect language used in everyday life in the U.S. – at home, at work, and in the community.
BEST Literacy is a print-based, combined test of reading and writing skills. The test uses authentic situations specifically geared for adult English language learners in the United States as the basis for test questions. BEST Literacy is aligned with the ESL descriptors of the National Reporting System and the Student Performance levels.
To learn more about these assessments, how to become a Test Administrator or how to become a Testing Trainer with CAL, visit www.cal.org/aea.
---
The Center for Applied Linguistics (CAL) is a non-profit organization founded in 1959. Headquartered in Washington DC, CAL has earned an international reputation for its contributions to the fields of bilingual and dual language education, English as a second language, world languages education, language policy, assessment, immigrant and refugee integration, literacy, dialect studies, and the education of linguistically and culturally diverse adults and children. CAL's mission is to promote language learning and cultural understanding by serving as a trusted resource for research, services, and policy analysis. Through its work, CAL seeks solutions to issues involving language and culture as they relate to access and equity in education and society around the globe.
Contact: Trey Calvin (tcalvin@cal.org)