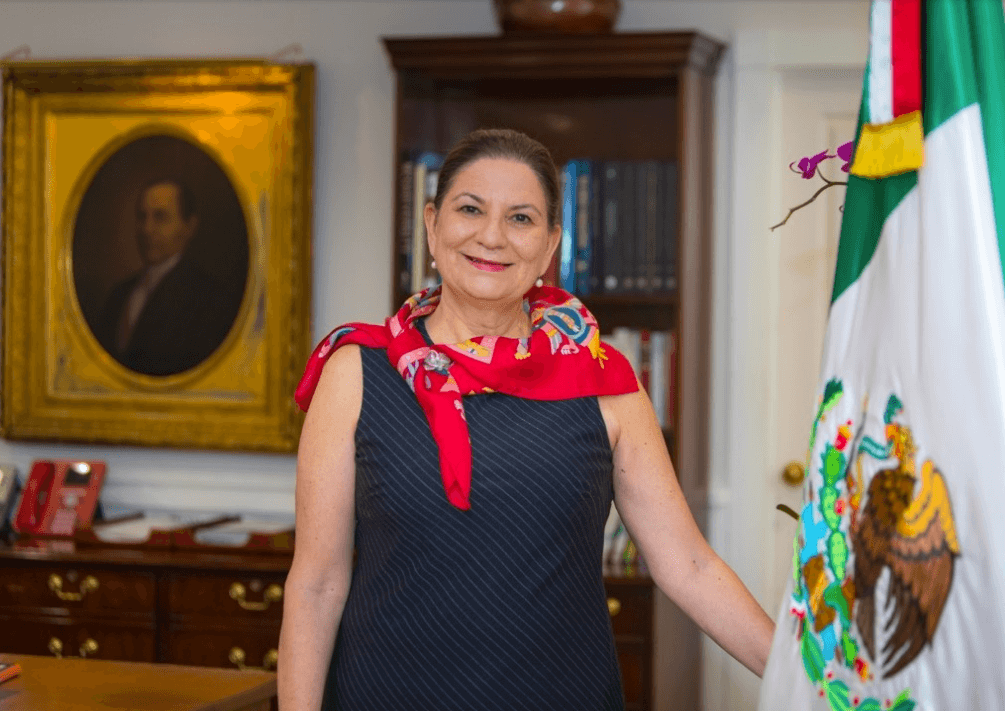 FOR IMMEDIATE RELEASE
WASHINGTON, D.C. — On Monday the Center for Applied Linguistics in collaboration with the Embassy of Mexico announced the release of hundreds of free Spanish language educational materials for language teachers across the United States.
Thanks to the international partnership between Mexican Ambassador to the U.S., Martha Bárcena, and the Center for Applied Linguistics (CAL), teachers across the U.S. now have free access to hundreds of multimedia Spanish resources online, including complete textbooks, lesson plans, videoclips, maps and more. These video lessons, books, movies and TV shows are age-appropriate for both the K-12 settings and can be adapted to adult learning as well.
"Being bilingual among the Mexican and Mexican American communities in the United States defines our identity and reflects an inescapable reality: we are sister nations united by a common history," Ambassador Bárcena said in a statement. "We invite the public to discover this digital platform so that together we can promote this shared identity through the learning of our languages."
At a time when teachers adapt their learning spaces to meet the challenges of the digital world, access to authentic, quality resources is crucial. Enter CAL's new online digital platform:
"Teachers are telling us, 'the quantity of the resources isn't necessarily the issue: it's the quality that keeps us up at night,'" said President and CEO of CAL, Dr. Joel Gomez. "Thanks to our partnership with the Embassy of Mexico, we now can point to one place online full of free academic resources for our Spanish teachers and students to explore from."
With this launch, CAL and the Embassy of Mexico are doing their part to assist educators in meeting the socio-educational needs of Spanish-speaking students, young adults and the broader Spanish-speaking community throughout the current coronavirus pandemic.
"In the long run," said Dr. Gomez, "opening up these resources to students in both countries is a positive step forward to promote social justice, equity and bilingualism for students in the U.S. and Mexico."
The Center for Applied Linguistics (CAL) is an internationally renowned non-profit organization headquartered in Washington, D.C. Since 1959, CAL has been a leading contributor to the fields of bilingual and dual language education, English as a second language, world languages education, language policy, assessment, immigrant and refugee integration, literacy, dialect studies, and the education of linguistically and culturally diverse adults and children. www.cal.org
———————–
Contact: Trey Calvin
Center for Applied Linguistics | Communications Manager
Phone: (202) 362-0700
Email: tcalvin@cal.org